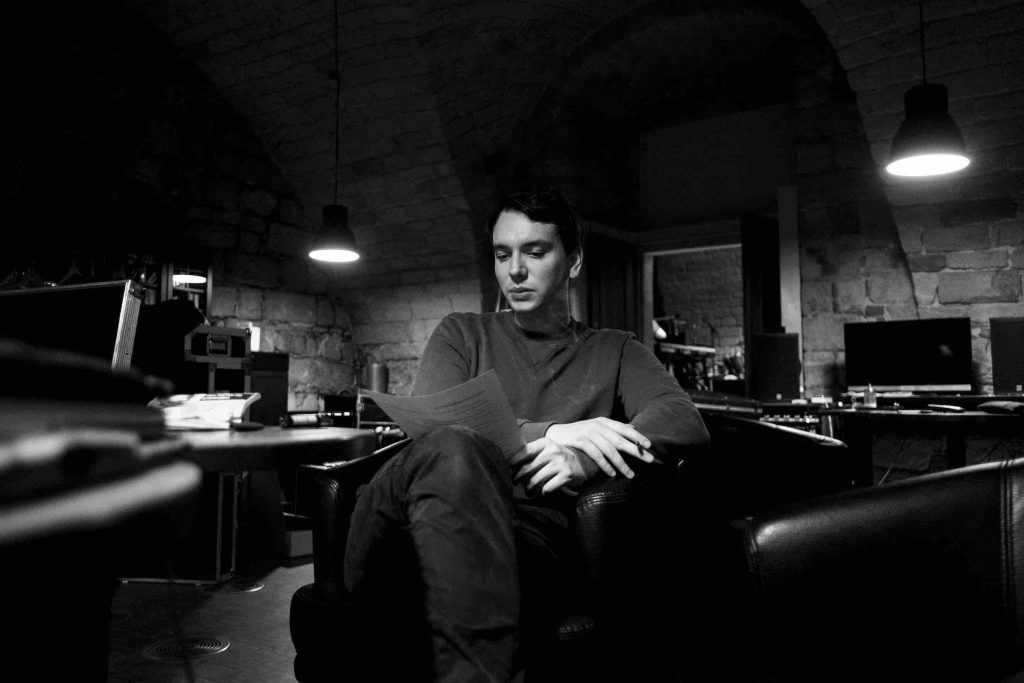 The composers duo Christopher Colaço and Philipp Schaeper know each other since they moved from their southern german hometowns to Berlin. Together they studied Jazz piano/drums at the Berlin University of Arts and immediately dived into the vibrant Jazz scene.
Playing and working together a lot shaped their musical common sense.
In 2013 Christopher and Philipp had the opportunity to score their first movie (Oh Boy! – A Coffee in Berlin) and therefore formed an old school sounding Jazz band with their friends.
After winning the German Academy Award for best original score, they continued to develop their collaborative project as a duo writing and scoring music.
At the same time they are working on their own music, collaborating with classical musicians from the Mahler Chamber Orchestra, creating atmospheric soundscapes and sweet piano pieces, played by Christopher.
The album is going to be released soon.